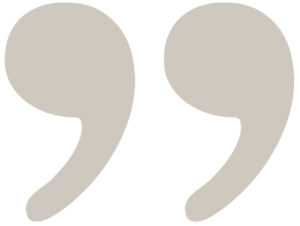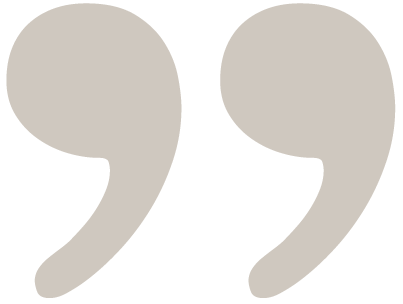 T. Frantzen, STEREO
I never heard a better compact speaker! What an experience!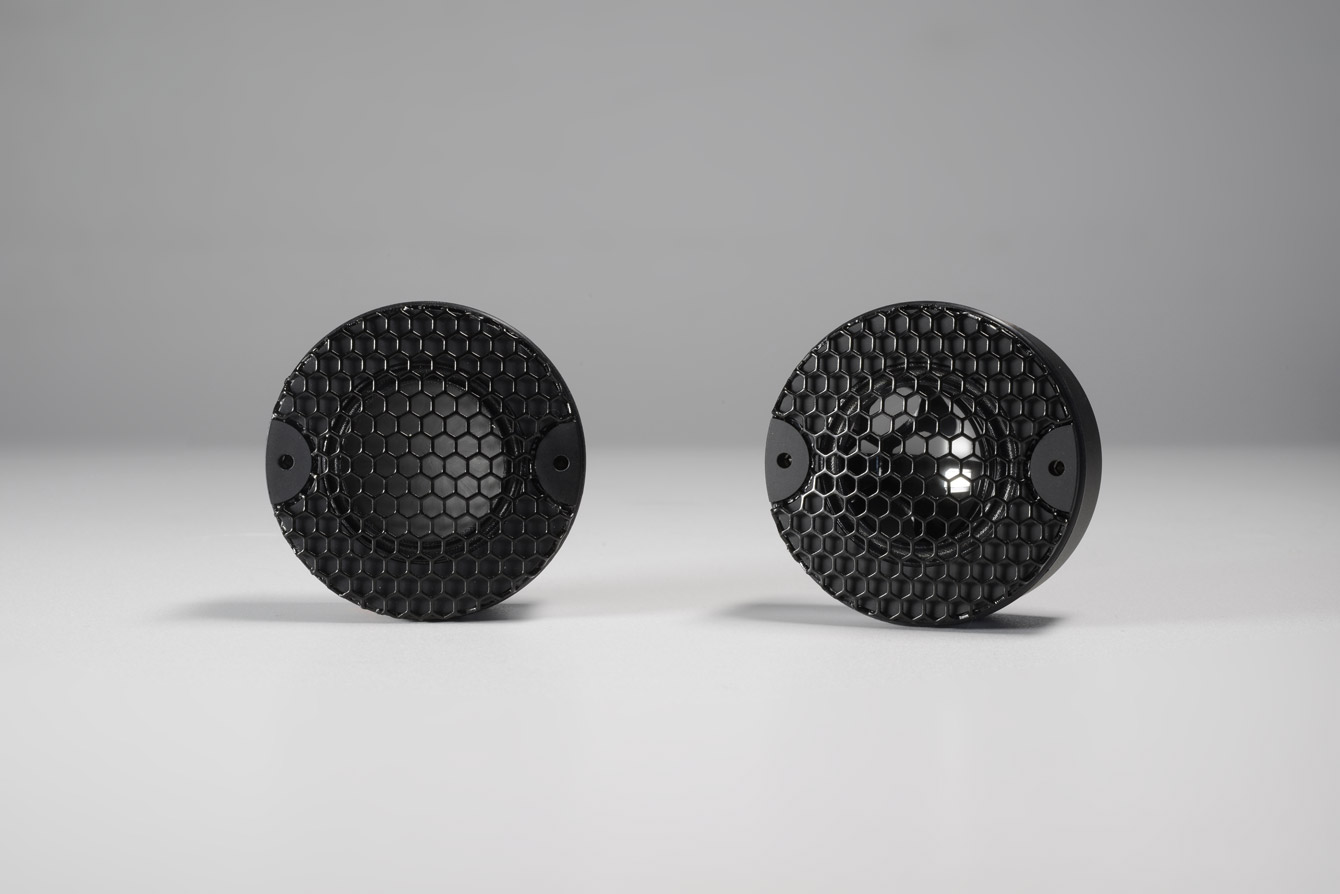 tweeter driver
Amea or Amea D?
You have the choice: the Amea comes with a 30 mm ceramic tweeter or optional with a 30 mm diamond tweeter. With our unique VIMBERG crossover technology the ceramic tweeter offers a clarity and openness in the high frequency level rarely heard. And for those who want to have the reference choice we do offer the even more exquisite 30 mm pure diamond tweeter option - and call it Amea D.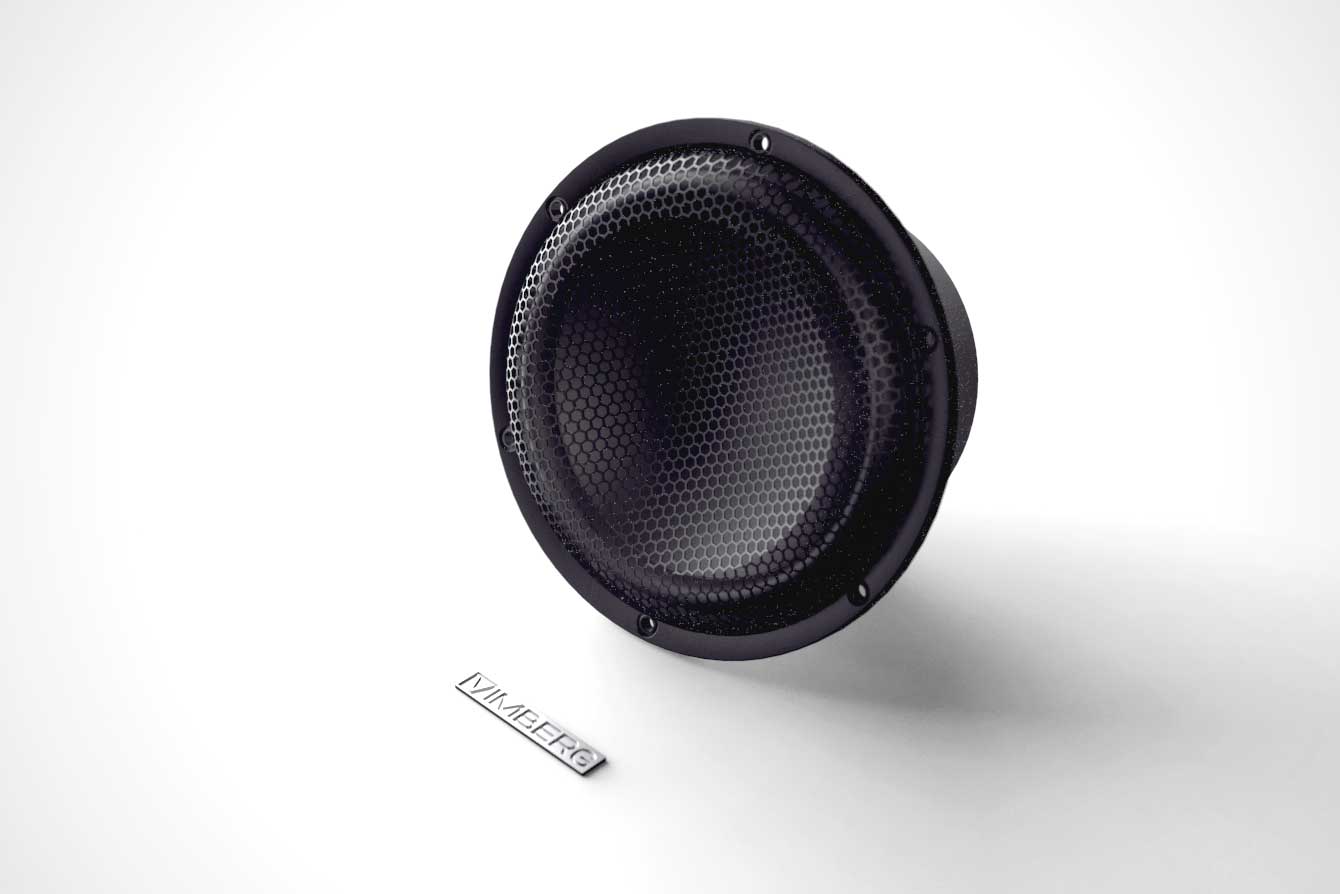 midrange driver
Ceramic midrange.
The Amea is being equipped with a 173 mm Accuton ceramic midrange woofer. Despite of its very hard and light diaphragm we managed to integrate this driver without any kind resonances at all and blend it perfectly into the tweeter and the woofers. Like no other.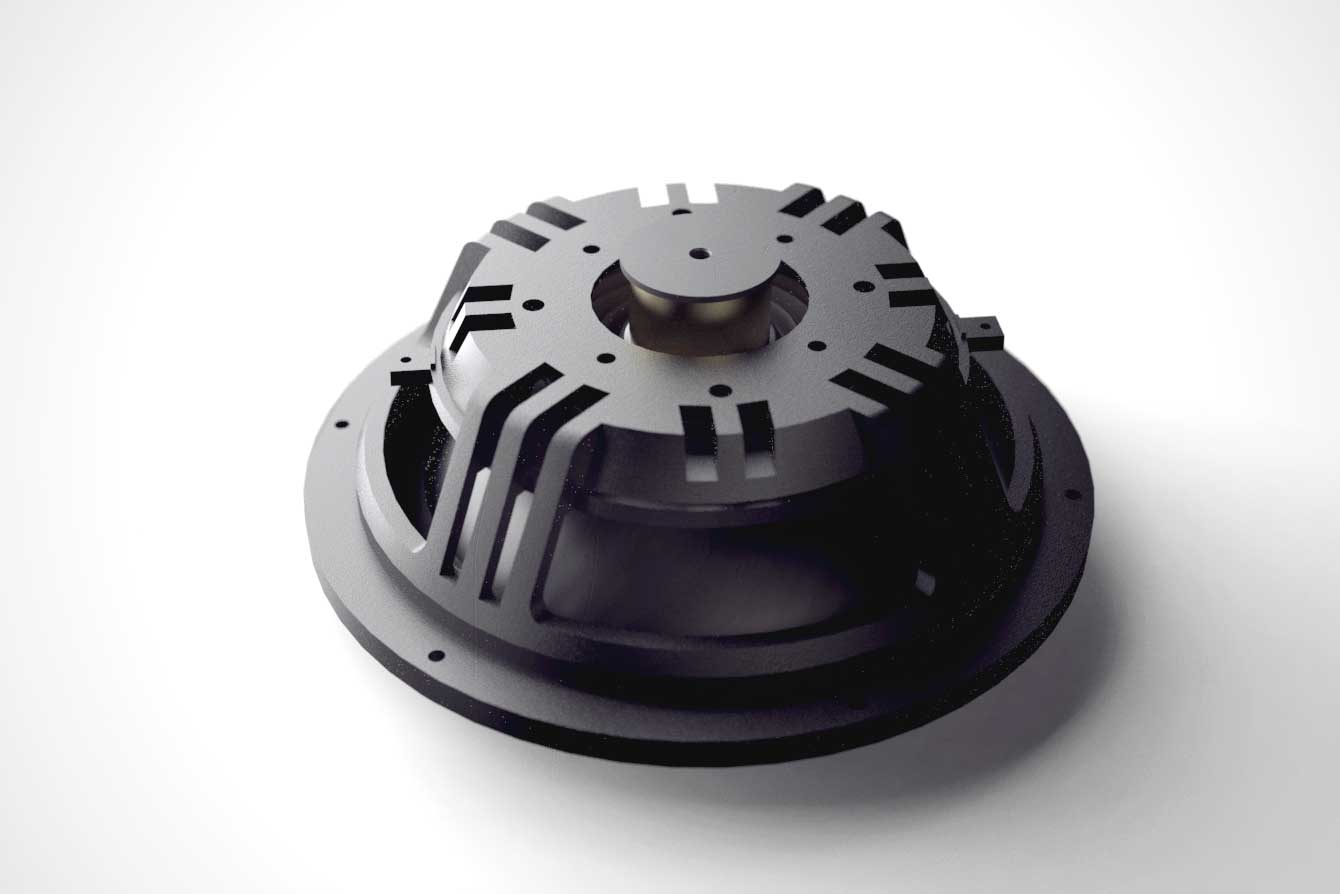 Passive Radiator
Aluminum sandwich passive-woofer.
As passive woofer we do use one 220 mm Accuton woofer with 3D shaped honeycomb sandwich diaphragm made out of aluminum. These woofer do run in a perfectly calculated volume of air volume inside the Amea cabinet to reproduce an extreme fast and deep bass. Like no other.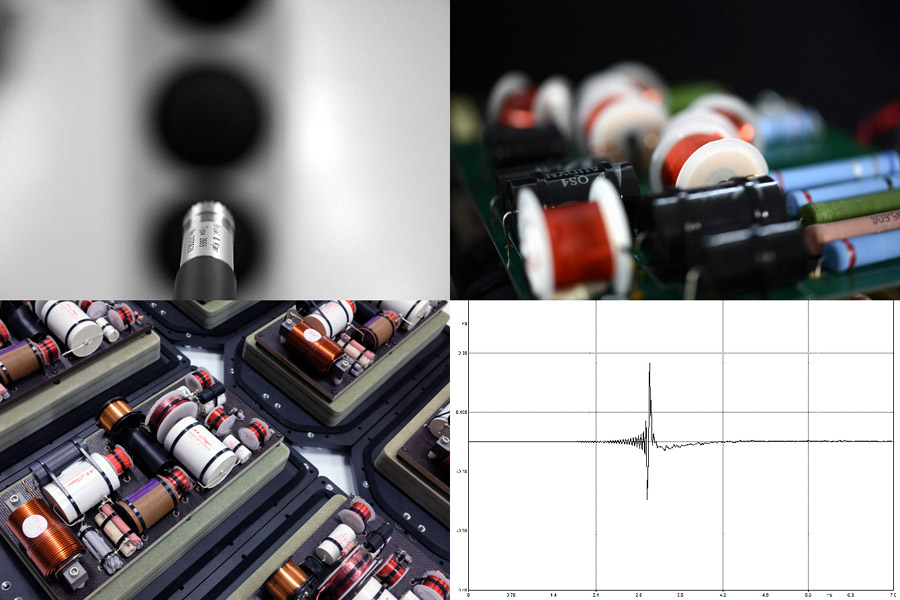 CROSSOVER design
The architecture of perfect sound.
The VIMBERG Amea crossover is second to none in design and effort. Not only the parts and execution quality is exceptional, more important the topology was designed specifically for these drivers in this very construction. All this does correspond into superb off-axis performance, an ultra linear frequency response and incredible timing. Also the drivers are perfectly blended into each other without having any kind of resonance left. And the real kicker: we do manage all this avoiding impedance drops and low efficiency. Like no other.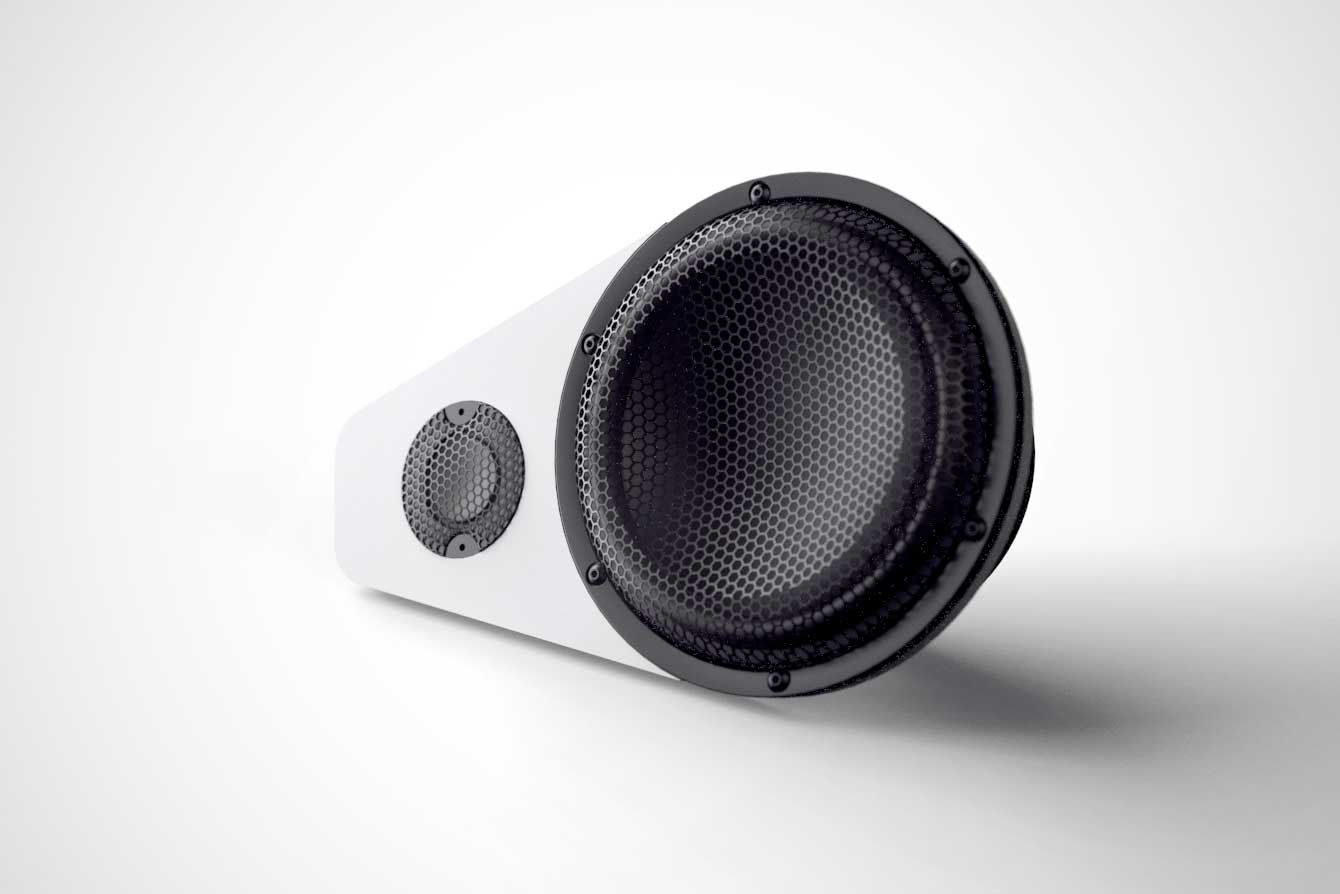 ALUMINUM-HDF HYBRID
Best from both worlds.
The whole high-midrange unit and all woofers of the VIMBERG Amea are being installed into an aluminum front plate and internal aluminum mountings. While being as material for a speaker cabinet a compromised choice since its resonance behaviour, in this case aluminum reinforces the construction of the Amea. In combination with the resonance absorbing waterproof HDF fibre laminate the unit gives extremely tight hold to the drivers for utmost precision.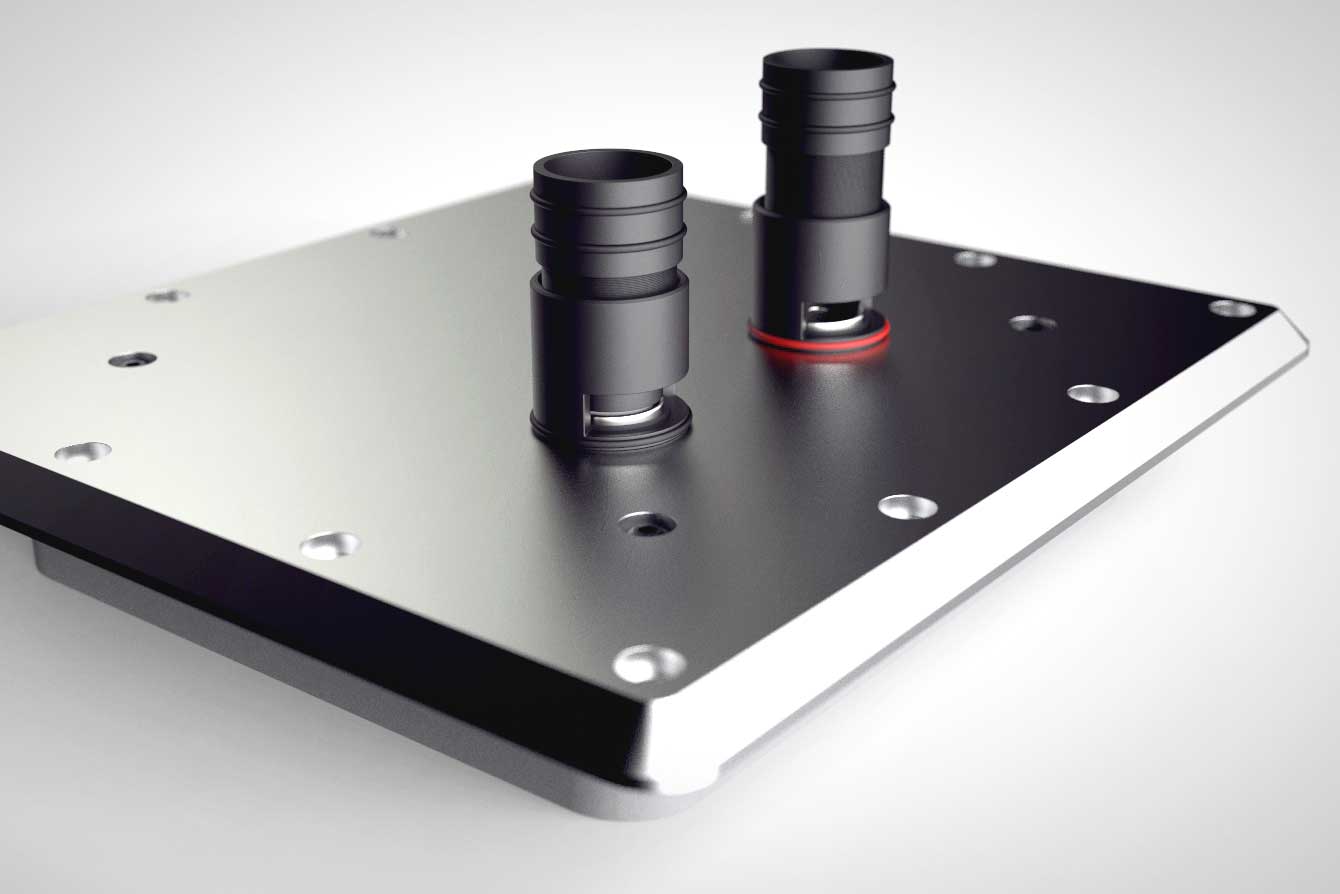 BEST CONNECTION
Best signals are welcome.
Each VIMBERG loudspeaker is using original Argento binding posts. Being moulded out of a fibre-reinforced polymer it avoids any kind of magnetically interference with the conductor itself. Internally each VIMBERG speaker is being wired with a true highend coaxial cable.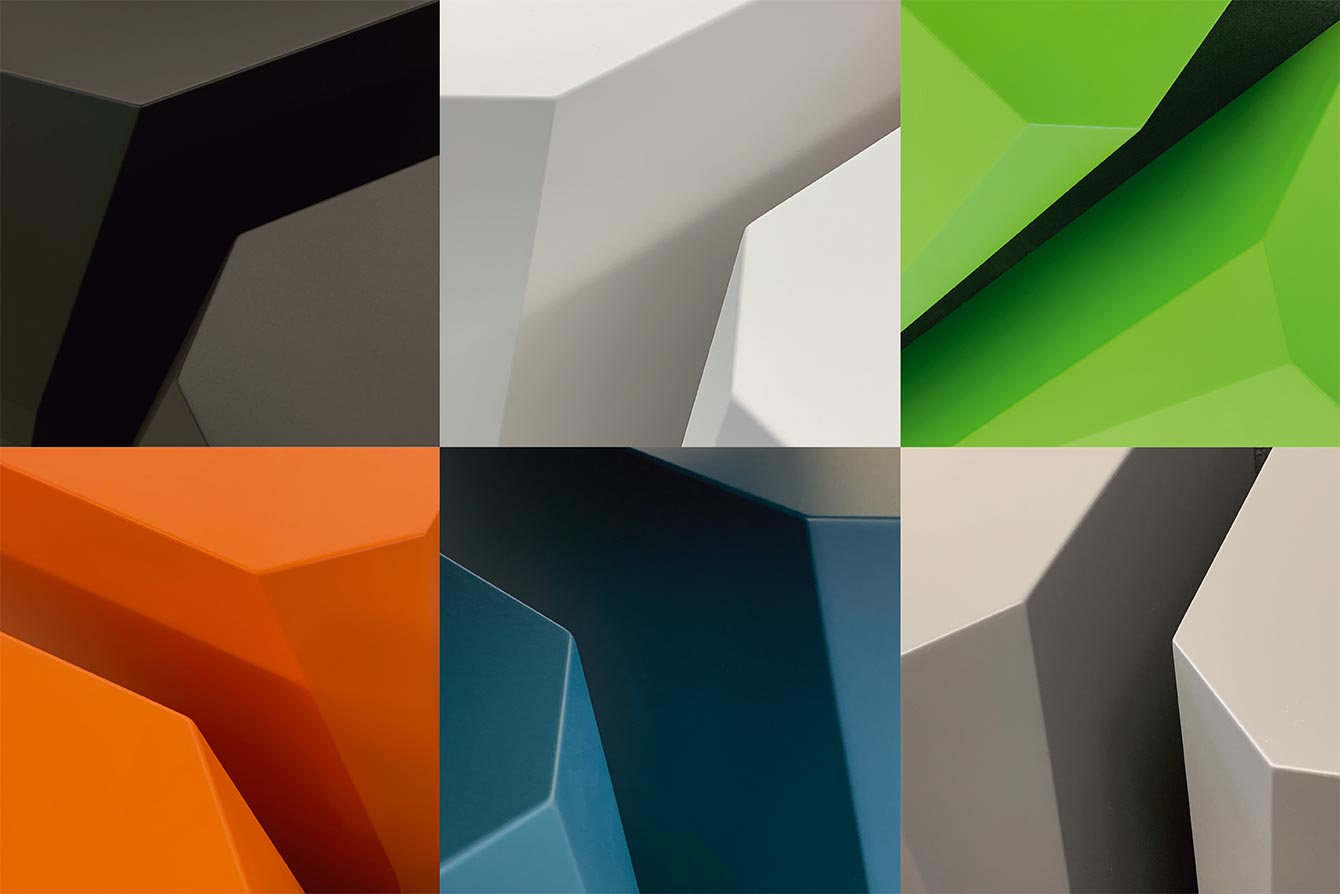 Velvetev colour options
Colour up you life…
...and not the sound. Velvetec™ is an unique silky-mart, both light absorbing and reflecting ceramic particle lacquer. Velvetec™ is non fading in colour nor will it not bleach over time or starting to get yellowish, especially in white. It's also delicate to finger prints. Available in summit white and jet black, and as limited edition in Sonoma orange and amethyst Velvetec™ itself makes it the perfect choice for both contemporary and classic interior designs. Other colours can be done on request, currently we build special orders in slate-grey, lime-green and seawater-blue just to name a few.
2-way fullrange loudspeaker
VIMBERG™ MRD-cabinet with decoupled aluminum high-midrange mounting plate
1 x 30 mm Accuton™ Cell ceramic tweeter
1 x 173 mm Accuton™ ceramic midrange woofer
1 x 220 mm Accuton™ passive radiator
optional: 30mm Accuton™ Cell diamond tweeter (Amea D), also upgradeable anytime later
highend Mogami™ speaker cable wiring inside, Argento™ pure silver binding posts
highend crossover with VIMBERG™ monopulse technology: linear frequency response with optimized impulse response
exclusive use of Mundorf™ & Duelund™ components
exclusive VIMBERG™ VELVETEC: Summit White, Jet Black, Slate Grey, Sonoma Orange, Amethyst and other colors on request
optional on request: VIMBERG™ real piano lacquer: summit white or jet black
nominal impedance: 5 ohm (lowest point: 5.2 ohm at 100Hz)
efficiency at 2.83V/1m/1KHz: 86dB
weight without packagaing: 2 x 20 Kg (2 x 44 lbs.)
weight with packagaing: 1 x 45 Kg (1 x 99 lbs.)
shipment dimensions: W 51 x L 71 cm x H 62 cm